Arcadia's team are rational Investors in an increasingly irrational market. We are experienced investors, managers, and technologists, as well as entrepreneurs and innovators.
Our innovative financial technology and proprietary algorithms allow Arcadia a disciplined, patient, and thoughtful investment strategy for all market conditions. We have the highest standards for building unique and insightful technology and implementing that intellectual property to build successful businesses. We are experienced in developing unique solutions and effective investment strategies.
Along with Chairman and CEO Nicholas Mitsakos, Arcadia's senior team consists of Rocky Phagura and Kelly Lyons, each with extensive technological and algorithmic development experience.
Nicholas Mitsakos is an investor, entrepreneur, author, and lecturer. As CEO of Arcadia, he manages Arcadia's proprietary algorithmic investment fund. He has also written two books on investment principles, strategies, and cross-disciplinary thinking: Investment Principles: Strategies for an Irrational World and Transformation and Investing: Disruption, Opportunity, and Absurdity. He has also published research here under Writing and Podcasts and lectures at several world-leading institutions.
Nicholas has advanced degrees from the Harvard Business School (MBA), the Massachusetts Institute of Technology (Computer Science and Advanced Technologies), and the Harvard Kennedy School (Global Leadership and Public Policy). He also has a B.S. from the University of Southern California in Biology and Computer Science.
Rocky Phagura, our Chief Technology Officer and senior software developer has over 20 years of software and hardware development experience at world-renowned technology companies including Intel and Facebook. He has been a pioneer in the development of proprietary algorithms and has extensive experience writing trading algorithms for futures, equities, and crypto markets. He has a BA in Computer Engineering and a Master's in Business Administration.
.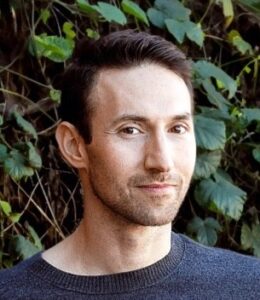 Kelly LyonsKelly Lyons, our Chief Operating Officer, Senior Trader, and senior software developer, has over 15 years of experience developing Algorithmic and Automated Trading. His systems experience applies to equities, bonds, derivatives, futures, and cryptocurrency markets. He is the lead executive responsible for algorithmic development. Kelly has a BS in Economics.